Featured Listing
The Circle L Ranch Fish Creek Estate consists of nearly 90 acres of prime fishing land and an over 11,000 SF log residence. The home includes five spacious bedroom suites, 10 wood-burning fireplaces, floor-to-ceiling windows, a chef's kitchen with Sub-Zero and Thermador appliances, and multiple seating areas indoors and outdoors.
---
New Listings
---
Find your neighborhood
Jackson Hole, Wyoming is known for its beautiful natural scenery, world-class skiing, and abundant wildlife, making it a popular destination for outdoor enthusiasts and those seeking a luxurious lifestyle. The real estate market in Jackson Hole is highly sought after, with a mix of rustic log cabins, modern mountain homes, and expansive ranches available for purchase. The area's limited supply and high demand make for a competitive market with prices ranging from the mid-six figures to multi-million-dollar estates. Many of the properties offer stunning views of the Grand Tetons and surrounding wilderness, providing residents with an unparalleled experience of the American West.
---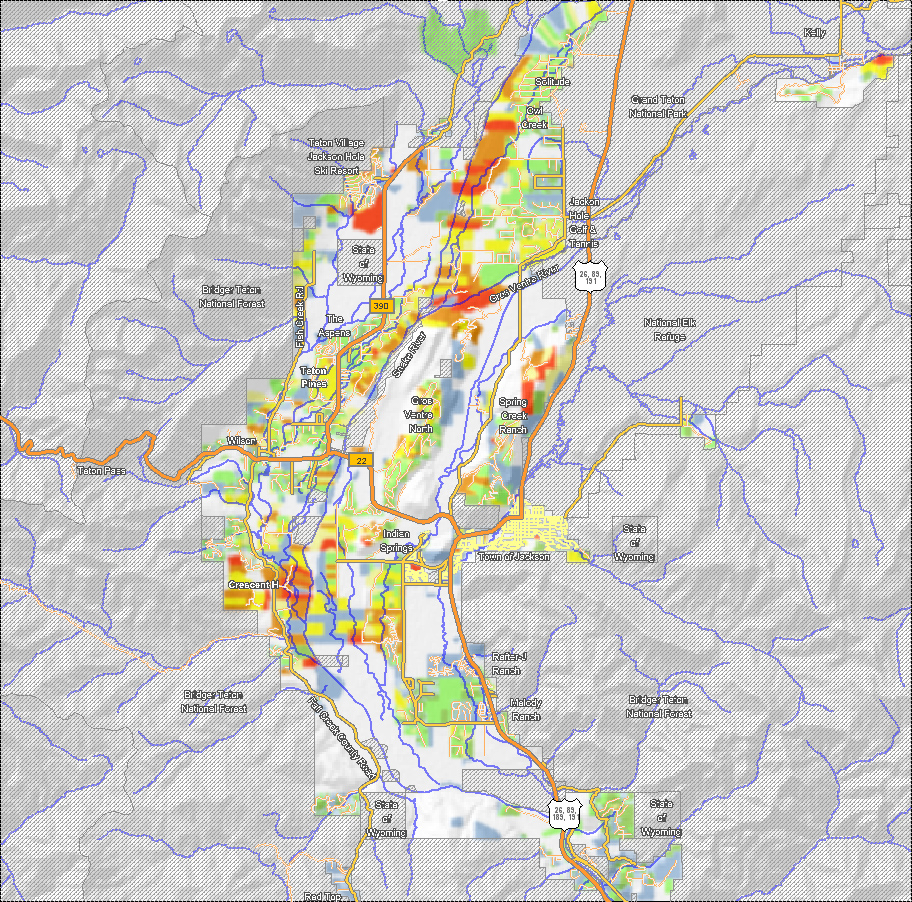 Market Report
Gain a better understanding of the Jackson Hole Real Estate market through our periodic market report. We will go into detail about the changes we see across the different market segments and price ranges.
Meet The Team
We are here provide the most informative and satisfying real estate experience for our clients. With years of experience in Residential and Commercial appraisals, we have an edge that most real estate agents are missing. Learn more about our Jackson real estate experts.