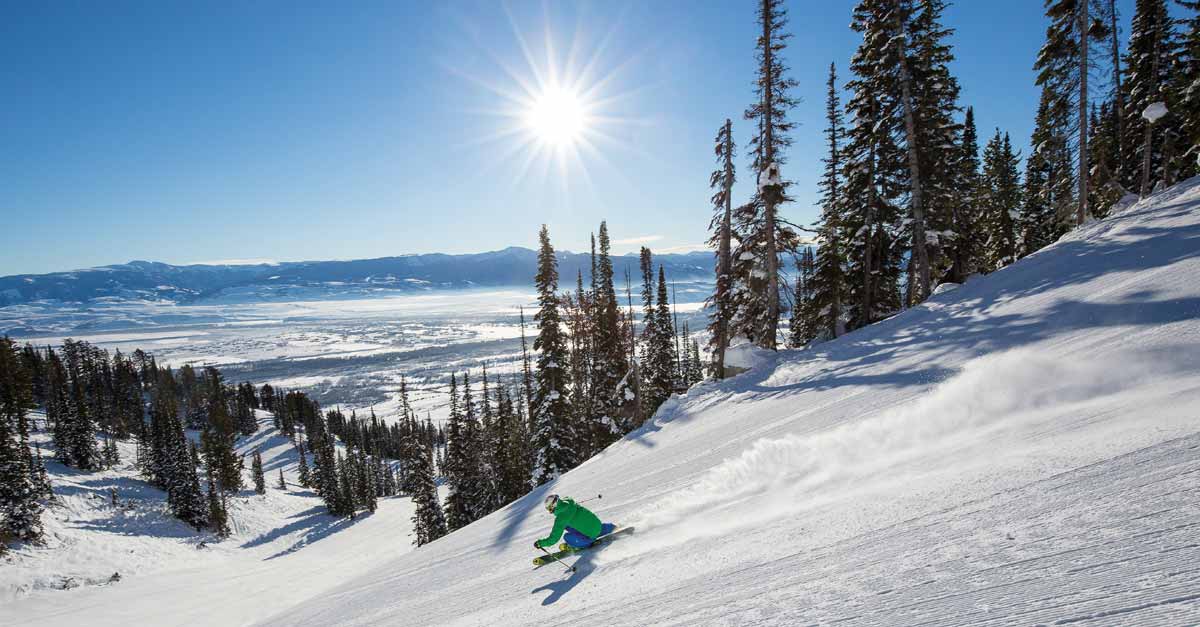 Jackson Hole Mountain Resort has become more attractive to all types of skiers.
By Brigid Mander
Since its inaugural season in 1966, Jackson Hole has been a legendary destination in North American skiing, known for thigh-burning vertical drop, steeps, challenging terrain and a blissfully isolated location. As the resort kicks off its 51st ski season, it still has all of those attributes, but, these days, a host of new options and amenities are helping to make Jackson a more inclusive place for every kind of skier and traveler.
The vision of Jackson Hole Mountain Resort (JHMR) that founders Paul McCollister and Alex Morley established stands to this day: a one-of-a-kind ski resort with huge vertical and the kind of skiing that can push any skier's limits. On-mountain developments over the last decade — beginning with a new, faster 100-person-capacity tram (the original carried about 50 people), followed by upgrading other chairlifts, expanding intermediate terrain and the addition of new on-mountain dining options — have made JHMR more attractive to all types of skiers, not just those looking to test their limits. The changes have been well-received, and visitor responses to the developments have been strong: The resort has been consistently ranked in the top ten overall ski resorts in recent years by SKI Magazine reader polls.
II.
Of course, amenities or not, a loyal following of hard-charging, ambitious skiers has always flocked to Jackson, and that is still at the core of the resort's image today. A large part of this is because skiing out of bounds, also known as backcountry skiing, has grown in popularity, and skiers at many resorts travel to more dangerous, out-of-bounds slopes to access challenging terrain — a problem that skiers at JHMR don't have.
Visitors can find all the exciting, extreme terrain they need inside the JHMR resort boundaries, in the relative safety of slopes marked for hazards, controlled for avalanches and easily accessed by ski patrol.
Most of the most famous heart-stopping runs are not hard to find, either: Corbet's Couloir, for example, is a couple dozen turns from the top of the tram. A gash in between two rock walls (couloir literally means "hallway" in French), the entrance to Corbet's is a steep, 20-foot-drop, sometimes into soft powder, and sometimes into hardpack or skied-up chunder. But with an audience of other hopeful couloir skiers ringing the entrance and cheering for each other, the camaraderie can be inspiring. It's helpful to remember, however, that even pro skiers turn away from Corbet's when conditions are not good. The couloir isn't going anywhere, and skiers and snowboarders can always return to get it in better, more skiable conditions.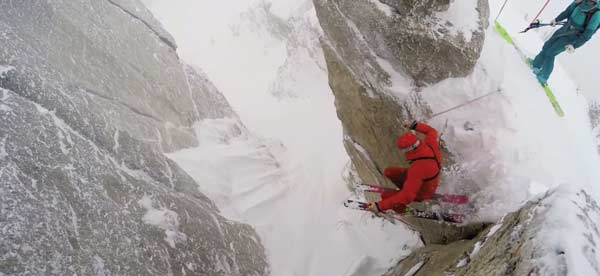 If you want to peek at the next step up from Corbet's, a scarier, lesser-known and much-less-skied couloir sits just to skier's right of Corbet's. Named S&S (for the first two people to ski it, former JHMR ski patrollers John Simms and Charlie Sands), this one has a small entrance, a mandatory 20- to 25-foot drop, which requires a 90-degree turn in midair and an immediate stomp to ski away from the cliffs.
Casper Bowl is another local expert's favorite area, with cliffs of various sizes, couloirs, steep shots and wide-open runouts. And for some of the easiest-accessed, user-friendly expert areas, Sublette chair offers the Alta Chutes and south-facing cliff faces with plenty of fun moves to be made.
For long and scenic but quad-crushing runs, try skiing the full vertical from the top of the tram to the bottom of the Hobacks, a local's favorite route that just may send you to the gym all next summer for months of squats and the leg press machine in preparation.
At the far north end of the resort is the Apres Vous chair, affectionately known as AV, which should not be forgotten. Another local favorite, this chair offers a playground of smooth, rolling and sometimes steep groomers, perfect for early season shredding, or to give your legs a break from the other areas of the mountain with more demanding terrain.
III.
In between all this expert terrain, however, are plenty of wide-open gems and great skiing for intermediates to have a ball. Several areas of the mountain offer the perfect balance of challenge and fun for skiers who are happy schussing blues, enjoying the scenery and leaving the cliffs to other skiers.
Over the last five years, a number of updates to infrastructure have expanded what were once limited offerings for intermediates at JHMR. The first major effort was the installation of a new chairlift, Marmot, which opened in 2011 to take skiers up from Amphitheater to the top of the Bridger Gondola. Skiers no longer have to ski all the way to the base, which can be an exhausting endeavor. Now, the new chair pops riders right back up to the top of the gondola for a warm-up inside, a bite at the cafe or a longer sit-down for lunch at Piste, a new on-mountain bistro that opened in 2015.
The Casper area is perhaps one of the best spots for intermediates and families. A double chair was replaced in 2012 with a high-speed quad, and the runs that sweep down from the Casper lift were widened and made smoother. The resort also decided to dedicate plenty of attention to grooming the Casper area, in order to provide incredible corduroy for those seeking perfectly round ski turns — made even better when executed over the expansive, clear view of the Jackson Hole valley and Gros Ventre Mountains to the east.
A warm reception from visitors to the improved intermediate options at Casper was a good confirmation for the resort, which had plans to cut some more intermediate and advanced ski runs to the skier's left of Casper. That project, which also opened to the public in 2015, resulted in another new lift, the Teton chair, and 200 more acres of lift-accessed ski terrain and blue- and black-graded groomed runs. This now makes much of the north side of the resort, from the Apres Vous chair to Casper, a large swath of fun terrain that doesn't require expert ski skills.
In addition, the resort built a backcountry education hut at the top of the Teton chair as a tool to help make sure that visitors are aware of and understand the differences between skiing inbounds and out of bounds, and the risks inherent in leaving the resort's controlled terrain.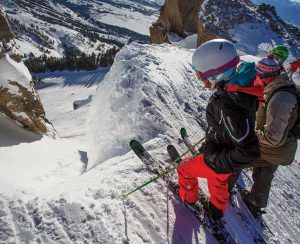 As overwhelming as all this sounds, this massive push in improving on-mountain lifts and services is not over. New this season, to make the north side of the mountain even more family and skier-friendly, the Sweetwater chair has been replaced by a new gondola with a midstation, which will bring visitors up 1,278 feet to the Casper area in style, and in seven short minutes. Plans for the near future include a new guest building at the midstation, to be named Solitude Station, which will offer rentals, lessons and more dining options.
Solitude Station will be the last major project for the moment, says resort spokeswoman Anna Cole. However, with the completion of that station, the offerings on-mountain will allow JHMR to offer a much more polished ski experience than it did a couple of decades ago. These projects have improved the accessibility of the mountain, enabling many types of skiers to come and enjoy being outside and the beauty of winter in the spectacular Teton Range. And that, really, is the perfect complement to the extreme side of skiing in Jackson Hole.