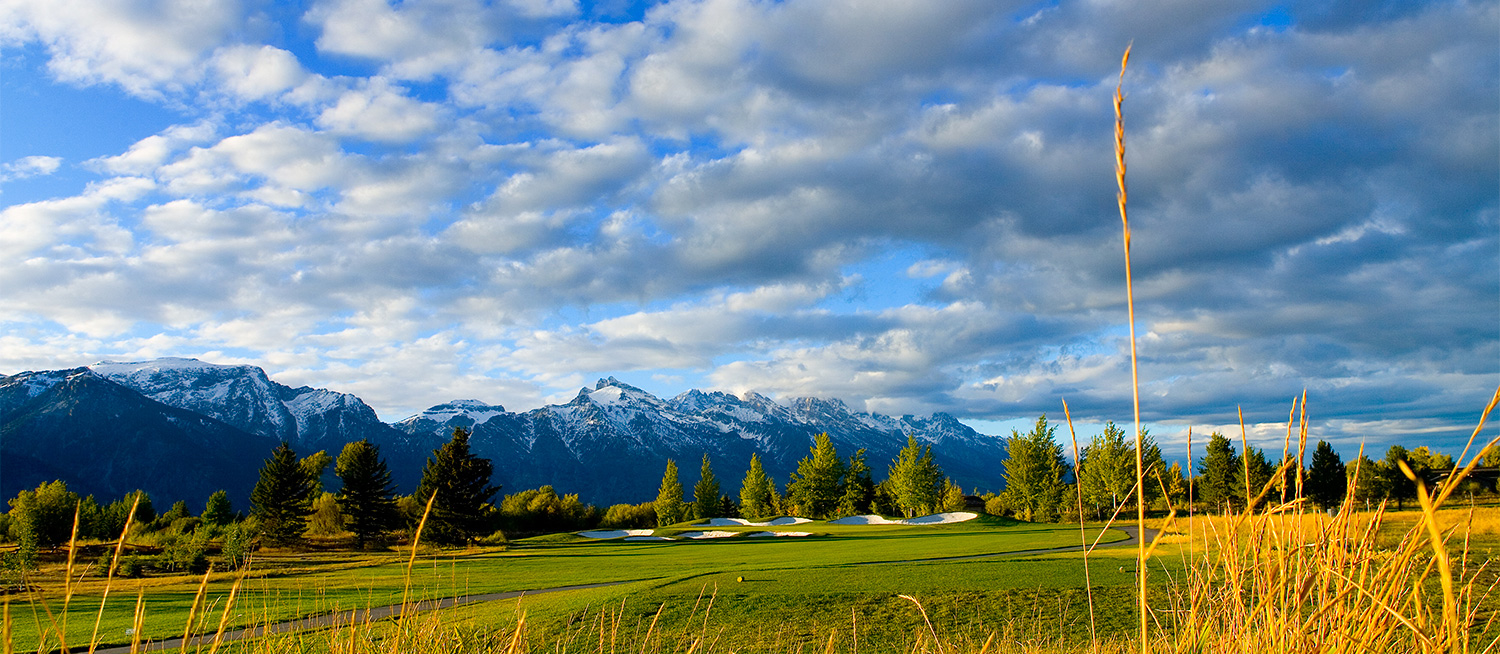 The Course
Jackson Hole Golf and Tennis was the first 18-hole championship golf course in Teton County. It began to take shape as it is known today in 1967 when purchased by Laurence Rockefeller, who promptly hired Robert Trent Jones Jr. to rework the existing course. Jackson Hole Golf and Tennis has a long-standing membership component but is open to the public for play.  The course is located approximately 6 miles north of the Town of Jackson, an area that affords some of the best views of the Tetons in the valley. However, travel to the Jackson Hole Mountain resort in the winter requires a U-shaped path over the Snake River Bridge that can place travel to the ski area in the 40-minute timeframe depending on traffic.  As a counter to this point, the north-of town of location facilitates ready access to the National Parks. 
Other Than Golf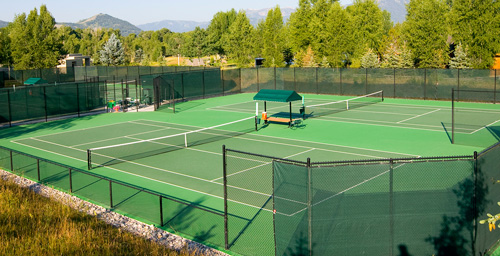 Recreational opportunities other than golf include:
12,000 SF LEED Gold Certified clubhouse with private Men's and Women' lockers and a fitness center, steam rooms
Saltwater swimming pool maintained at 85 degrees
Four hard surface tennis courts
Groomed Nordic skiing trails
Membership Types
The Jackson Hole Golf and Tennis Club has one membership (Full/Golf) that provides access to all club amenities.
Real Estate
Having been developed over the past 50+ years, almost the real estate in the vicinity of this golf course has traded from private part to private party several times, with no developer inventory being in existence. The initial filings of the Jackson Hole Golf and Tennis plats comprise a total of 92 lots ranging from .6 to .9 acres. At the new millennium, Vail Resorts acquired the golf course with 30 acres of unused development land that was subsequently platted into 37 additional lots of the same size range. While historically vacant sites in this area were less than $1M, the recent increase in demand has caused sales to recently exceed $1.35M. Due to the wide span of time that has transpired since the initial development of this area, sales of improved properties range widely in price, quality and condition, with sales prices for homes in the development ranging from $2.5M to $6M. Additionally, opportunities to buy homes in adjacent developments that are still proximal to clubhouse expand this range, upward in to the eight-figure range.
Attached homes in the area include both the Teton Shadow Condominiums and the Golf Creek Condominiums, with the price points of these units ranging from $1M- $2M and zoning permitting short-term rentals. The Cabins at Jackson Hole Golf and Tennis are recently developed clustered / attached homes in this area. These units are good quality homes on .11-acre pads that are surrounded by common area, for the feel of a larger lots and offer good opportunity for the intermittent resident that want to minimize home maintenance and "lock it and leave." Units can range in size from 1,500 SF up to over 2,000 SF and, while no recent sales exist, are approximated to have pricing in the $1.6M – $2M range.
Summary
The stunning views offered at this Robert Trent Jr. course are some of the best golf has to offer. Due to the maturity of this course, surrounding real estate can range from simpler ranch-style homes to new homes showcasing superb quality and mountain modern design. A slightly longer drive to the Jackson Hole Mountain Resort is offset by excellent proximity to Grand Teton National Park.
Jackson Hole Golf & Tennis Real Estate Listings
While there currently are no listings available at the golf course, there are several nearby properties available if you are interested in this area. Otherwise get in touch with partner Andy Cornish and he will work with you to research additional inventory and off-market private party listings or be able to keep you up to date as properties become available. Click the link below to view the nearby properties to JH Golf & Tennis.