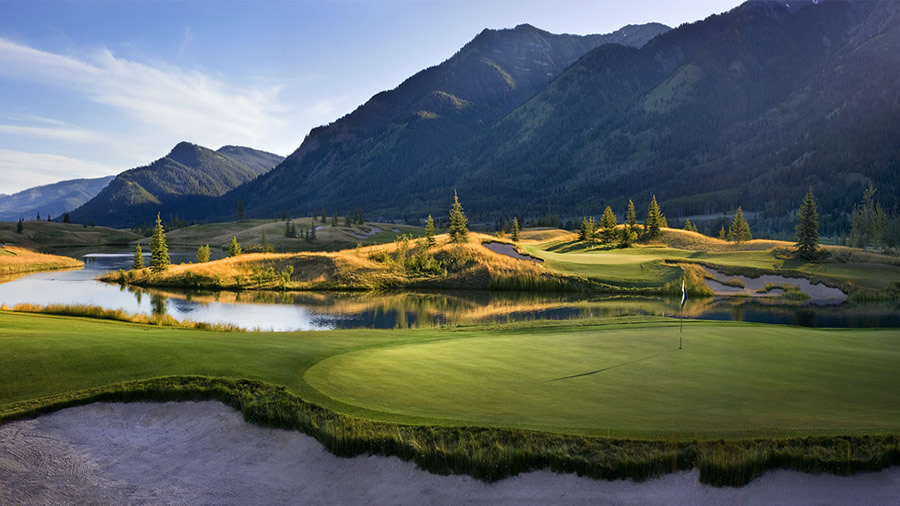 The Course
Shooting Star is a private club located at the base of the Jackson Hole Mountain Resort (Jackson Hole Ski Area). This resort offers an 18-hole, 7,550 yard Tom Fazio-designed course that required the movement of more than two million cubic yards of dirt to create is contours and water features. Golf Digest rewarded these efforts in 2021-22 by ranking it the best course in Wyoming. This property's location at the base of the Jackson Hole Ski Area provides that it has superb recreational opportunities in both the summer and winter seasons. 
Other Than Golf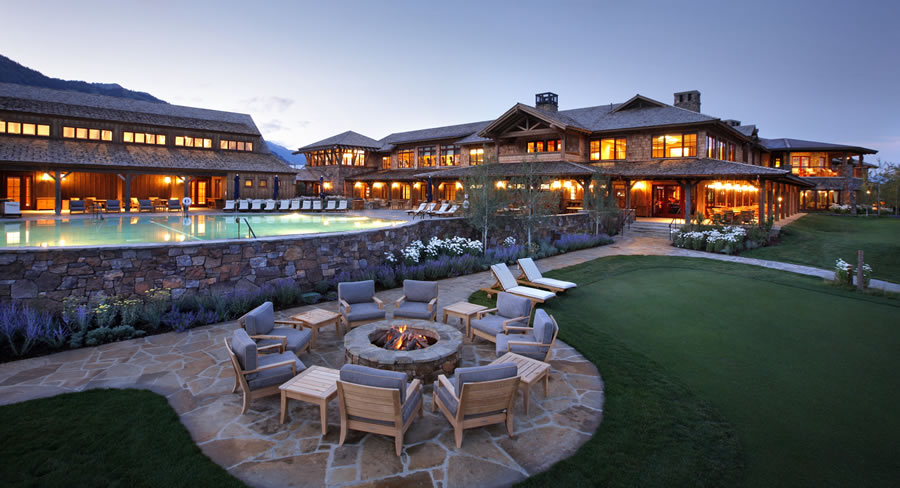 Recreational opportunities other than golf include:
Superbly appointed clubhouse with lockers, fitness center and therapy rooms
Alpine Barn 5,600 SF facility that serves both as a home base for ski lockers, a warm place to wait for the ski shuttle, and the hosting of special events of up to 120 people
The aptly-named spring creek fishery of Fish Creek traverses the property that is complimented by smaller streams and lakes to provide excellent fishing opportunities
Groomed Nordic skiing trails
Large pool suitable for lap exercise or relaxation that is complimented by two spa / hot tubs
Tennis (hard surface)
Membership Types
Shooting Star has one basic membership, with the purchase of the winter "Alpine" membership being available to members as an additional membership opportunity. Purchasers of real estate in Shooting Star can purchase the membership of the seller of the home (who must rescind their membership with the sale of the real estate). The current initiation rate must then be paid by the new owner.
Real Estate
Shooting Star is located at the base of the Jackson Hole Mountain with great views of four mountain ranges, four creeks, two ponds, and five lakes. The development is limited to 100 single-family home sites, 34 cabins, and 48 townhouses. Single-family homesites typically range from 1 to 2.5 acres, with most of these homesites being between 1 and 2 acres. Locations with Fish Creek contiguity or contiguity with larger ponds are most desirable, with over 75% of the lots being reported to have this configuration. Homes on standard single-family lots can range in size up to the county-permitted maximum of 8,000 SF, with some lots being restricted to less (5,000 SF) by covenant. Sales of single-family home on these sites were noted to extend above $15M in the past year. Lodge and Cabin properties at shooting star are free-standing homes in a more clustered configuration with deeded pads in the .2-.35-acre range being surrounded by common area to provide the feel of a larger lot. Homes developed on these sites range in size from 3,300 to nearly 5,000 SF. In the early summer of 2021 these homes were noted to be transacting in the $7M to $9M range.
Summary
The combination of a premier location at the base of one of North America's premier ski resorts and a world-class private golf club have marked Shooting Star as one of the premier addresses in Teton County. As can be imagined, price points have grown to match this reputation with the current lack of inventory bolstering price growth.
Shooting Star Real Estate Listings
For more information about real estate at Shooting Star feel free to reach out to partner Andy Cornish to learn more. Even if there are no active listings in your desired area, Andy will work with you to research additional inventory and off-market private party listings or be able to keep you up to date as properties become available.