Bodes Well for One of Teton County's Most Populous Residential Areas
A 2,200 square foot home sold in Rafter J Ranch at the end of March for approximately $345 per square foot. This is noteworthy as it is evidence of the continued price growth of living opportunities in one of Jackson Hole's largest mid-priced subdivisions (and one which is often considered a barometer for all more moderately priced homes in Teton County).  This property is located in the newer, western portion of the development, which has historically contained some of the stronger price points in Rafter J.  Comparing home sales from this area in recent history, it is noted that this latest price continues an upward price trend that started in 2011 and places this metric at approximately 94% of the 2007 – 2008 average.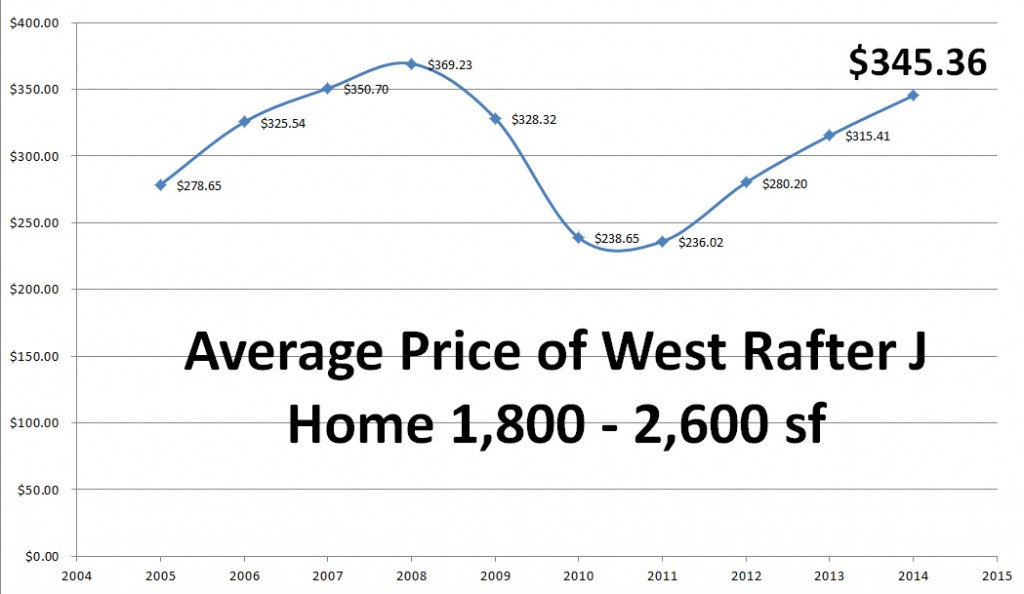 Andrew Cornish | Broker
PO Box 9467 | 155 E. Pearl Avenue, Suite 10
Jackson, WY 83002
(307) 733.8899 | (307) 413.7799 cell
Linkedin
Access to the most comprehensive sales database anywhere
from the leading brokerage and appraisal business in Teton County.

Andrew Cornish MAI, SRA
www.rmappraisals.com