Price Gains are Evident Through First Month of 2014
Less Inventory Contributing to Slightly Lower Sales Volume
Residential – Observing data compiled through the end of January of 2014, it is noted that the number of residential real estate sales (single-family homes, attached homes, and vacant lots) are down slightly from 32 total sales during the first month of last year to 26 sales during the same period of this year. A lack of inventory is the most obvious culprit to the decrease in sales volume. While the sales volume as measured by number of sales decreased over 18%, an over 19% increase in average sales price mitigated much of the loss in dollar volume of sales, with this measure only showing an approximately 3% decline.  Observation of active listings in mid-march showed that the available inventory was down approximately 18% from March of last year, with 370 active listings being available currently, as compared to 451 listings being active at this time last year.
 (click on tables/charts to see enlarged view)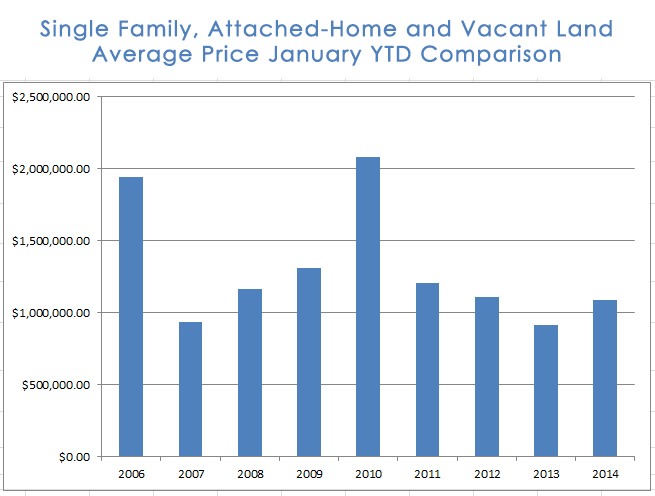 Andrew Cornish | Broker
PO Box 9467 | 155 E. Pearl Avenue, Suite 10
Jackson, WY 83002
(307) 733.8899 | (307) 413.7799 cell
Linkedin
Access to the most comprehensive sales database anywhere
from the leading brokerage and appraisal business in Teton County.

Andrew Cornish MAI, SRA
www.rmappraisals.com