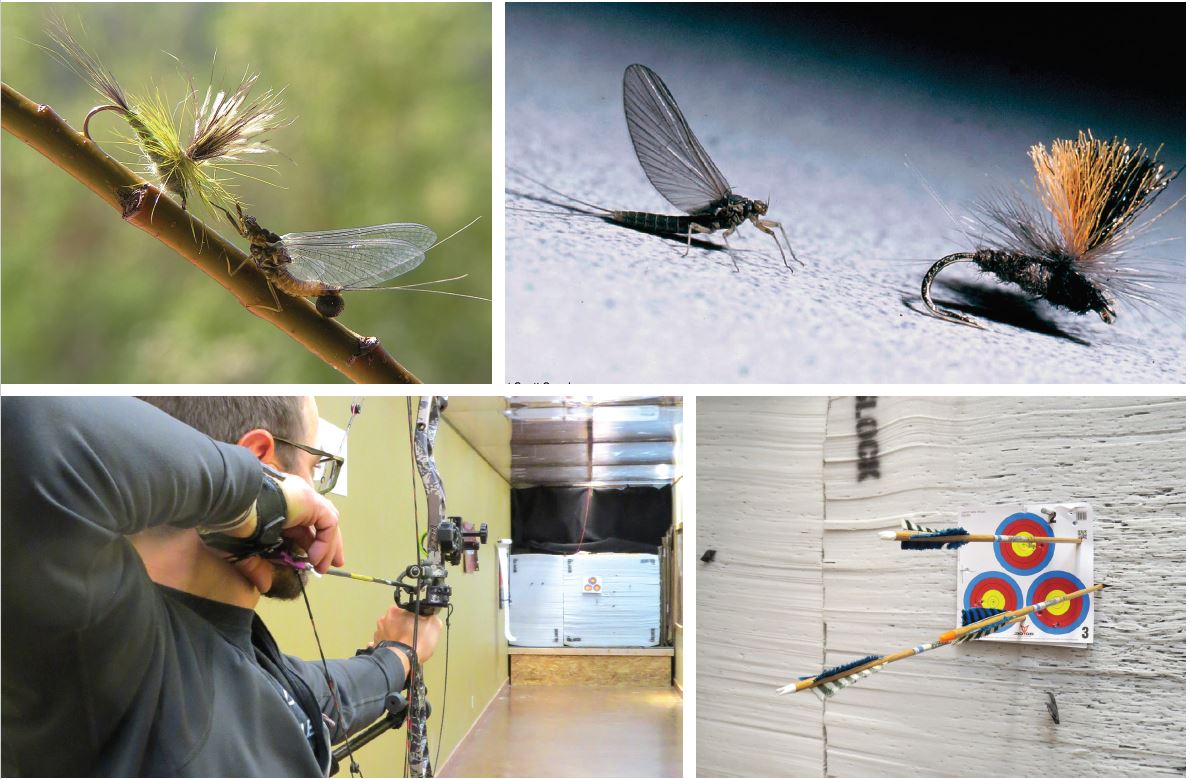 An "off " day for the sporting type, provided by a local Jackson business
By Scott Sanchez
While skiing and snowshoeing are acknowledged as standard wintertime activities in Jackson Hole, there are plenty of other options to enhance your trip, especially for the outdoor enthusiast that simply needs a day out of the boots. The local establishment of  JD High Country Outfitters is an excellent starting point for just such a "down day, Jackson-style." Not to be confused with a day at the spa (that comes later in the day), a visit to this establishment can be used to acclimate yourself to area activities that are perhaps more associated with summer months, such as fly-fishing — or at least preparation for fly-fishing by learning the art of fly tying. Additionally, with recent completion of an inside range, your "sporting day off" can be rounded out by learning and testing your archery skills.
Fly Tying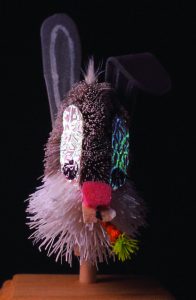 At its most basic level, fly tying consists of creating imitations of fish food sources by attaching natural and synthetic materials to a hook with thread. But fly tying is more than that. For the angler, it is the chance to fool a fish with your own creation and come up with new ideas. It can be an art form taken to a level of expertise. It can be the replication of nature from a fishing standpoint or a realistic fly for display. It can be usable art like a cabinetmaker creating a thing of beauty and function. For some, it is an extension of arts and craft. For most, it is a therapy and form of relaxation. Most of all, it is the accomplishment of creation. And it is fun, too!
A great way to start this process is to attend one of the free Thursday classes at JD High County Outfitters. These classes are offered with no reservations needed, no gear needed and all skill levels (or no skill) accepted. The tools, materials and instruction are all provided in an informal, camaraderie-laden, fish-story setting. The adult session runs from 11 a.m. to 1 p.m. Bring lunch if you want. Kids' sessions run from 4 to 6 p.m. While everyone at the store is more likely a fly tyer than not, the chance to glean tips from some of the Intermountain West's finest tyers presents an exceptional opportunity. Most classes will find the likes of store manager Scott Sanchez, a published author and inventor of the "Double Bunny" streamer, as well as High Country Flies co-founder Howard Cole, known as one of the most meticulous tyers in Snake River Country, either teaching or actively lurking — with this team bringing over 80 years of experience to the fly-tying bench. If you aren't brave enough to tie, come by and watch. You won't stay on the sidelines for long.
Archery
Perhaps archery is something that you have not touched since summer camp as a kid. If so, it's time for a reintroduction, and an afternoon of resting your quads is a perfect time to do it in the recently completed indoor shooting range at JD High Country Outfitters. That said, before even holding a bow you can pick the brains of ready instructors to learn the difference between the disciplines of hunting, field and target archery, or learn about the equally diverse span of available equipment that ranges from highly technical compound bows to traditional recurves and longbows. Archers in Jackson have interests that include pursuing bull elk and popping balloon targets on walls. Visiting and first-time archers are in luck during their "off" day, as balloons are typically still in season during the winter months and available for pursuit after a few minutes of instruction on form and safety from the expert staff.