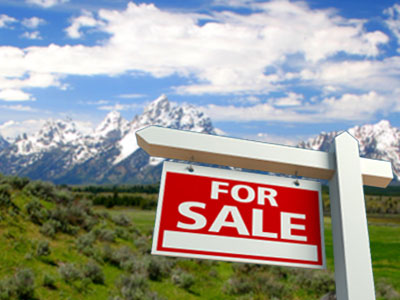 I was initially given pause last year during the course of a casual conversation when it was remarked that, "you can't really find a decent lot in Teton County for less than $5,000,000." My surprise at this comment was somewhat lessened when the definition of a "decent lot" was further classified as being three acres or larger, within 15-20 minutes of Teton Village and uniformly comprised newer high-end construction.
Learning that my acquaintance's definition of "high-end construction" referred to homes of the finest quality in the valley, my surprise lessened again, but did not disappear, as I was aware of lots fitting this bill having sold for less than $2,500,000 the previous year.
However, when I later reviewed the available inventory of lots fitting this somewhat refined criteria, I was surprised to find that there was truth to the claim that there were not homesites available for less than a rounded $5,000,000 when setting your sites on luxury homesites large enough to keep very large homes situated in a secluded fashion. Once more, it was interesting to note that the lot I had been using as my yardstick for value was, at that time, listed for over 2.5 times its previous year's acquisition price. While this hope for a windfall by the lot-flipping entrepreneur was ultimately not successful, the fact remained that better opportunities were not readily available.
This was particularly true for those market participants who did not embrace the eclectic feel of a Jackson Hole neighborhood that may include a historic log cabin (or perhaps not so historic….) as a neighbor. Notably, opportunities for such buyers can often be found, but require the research of an agent willing to locate sellers who have not openly listed their property for sale. In recognition of such changing market dynamics, it is becoming increasingly important for prospective buyers to ally themselves with competent representation to locate and acquire their definition of a Jackson Hole dream location.
– Andrew Cornish

Andrew Cornish | Broker
PO Box 9467 | 1315 S. Hwy 89, Suite 201 Jackson, WY 83002
(307) 733.8899 | (307) 413.7799 cell
Linkedin
Access to the most comprehensive sales database anywhere
from the leading brokerage and appraisal business in Teton County.