Condominiums have long been a way to provide Teton County market participant an opportunity to own their piece of Jackson Hole without the maintenance responsibilities of a detached, single-family home.
In 2001, this concept was expanded for Teton Village market participants when the Snake River Lodge and Spa introduced its units known as the "Residences."  The owners of these units benefited from the receipt of a portion of room revenues generated through the front desk, as well as the hope of gains through appreciation.
Condominium hotel units (condo-tels) increased in popularity over the next several years, with projects such as Teton Mountain Lodge and Hotel Terra being developed to meet the consumer demand.  Using Teton Mountain Lodge and Hotel Terra as a gauge of this market, the value of these types of units were noted to increase steadily through 2007. However, the mortgage credit crisis of mid-summer 2007 took its toll on these units, with financing becoming challenging and purchaser concerns over rental revenue playing a large part in a decline that was noted to extend through 2012.
2013 brought the welcome reversal of this trend, with the average price of Teton Mountain Lodge and Hotel Terra Units increasing over 30% during this period.  A reported on-going strengthening of revenue per room in these units bodes well for the continued recovery of Teton Village condo-tel units.  If you have an interest in Teton Village condo-hotel property, or any property in Teton County, don't hesitate to contact the Cornish | Lamppa Realty Group today.
– Andrew Cornish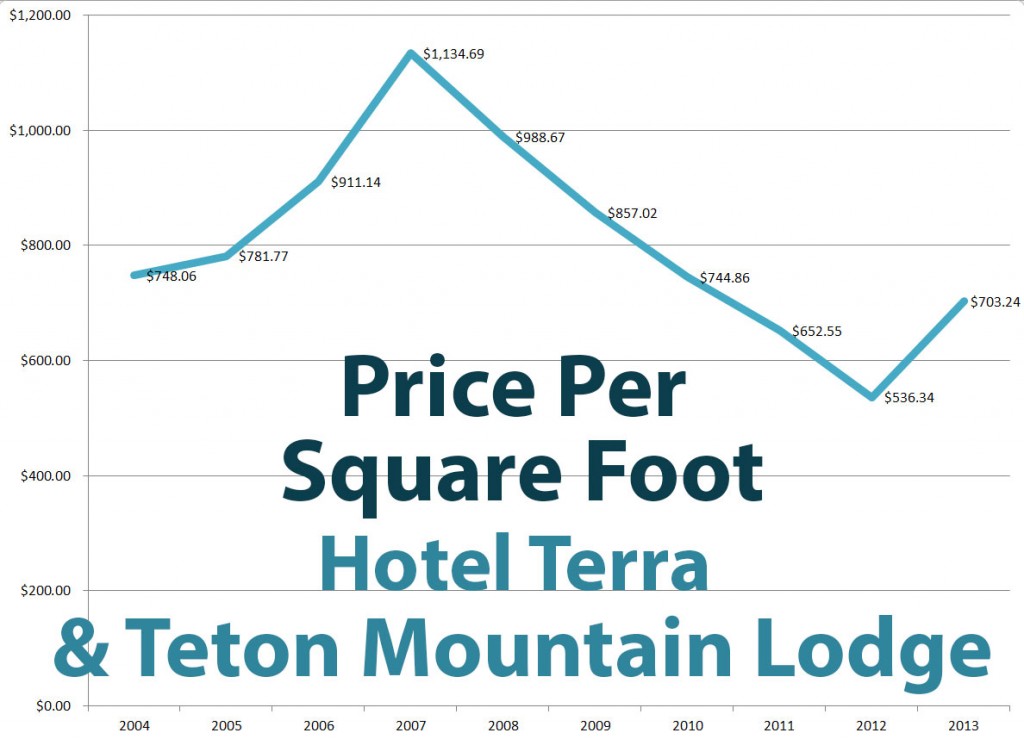 Andrew Cornish | Broker
PO Box 9467 | 1315 S. Hwy 89, Suite 201
Jackson, WY 83002
(307) 733.8899 | (307) 413.7799 cell
Linkedin
Access to the most comprehensive sales database anywhere
from the leading brokerage and appraisal business in Teton County.