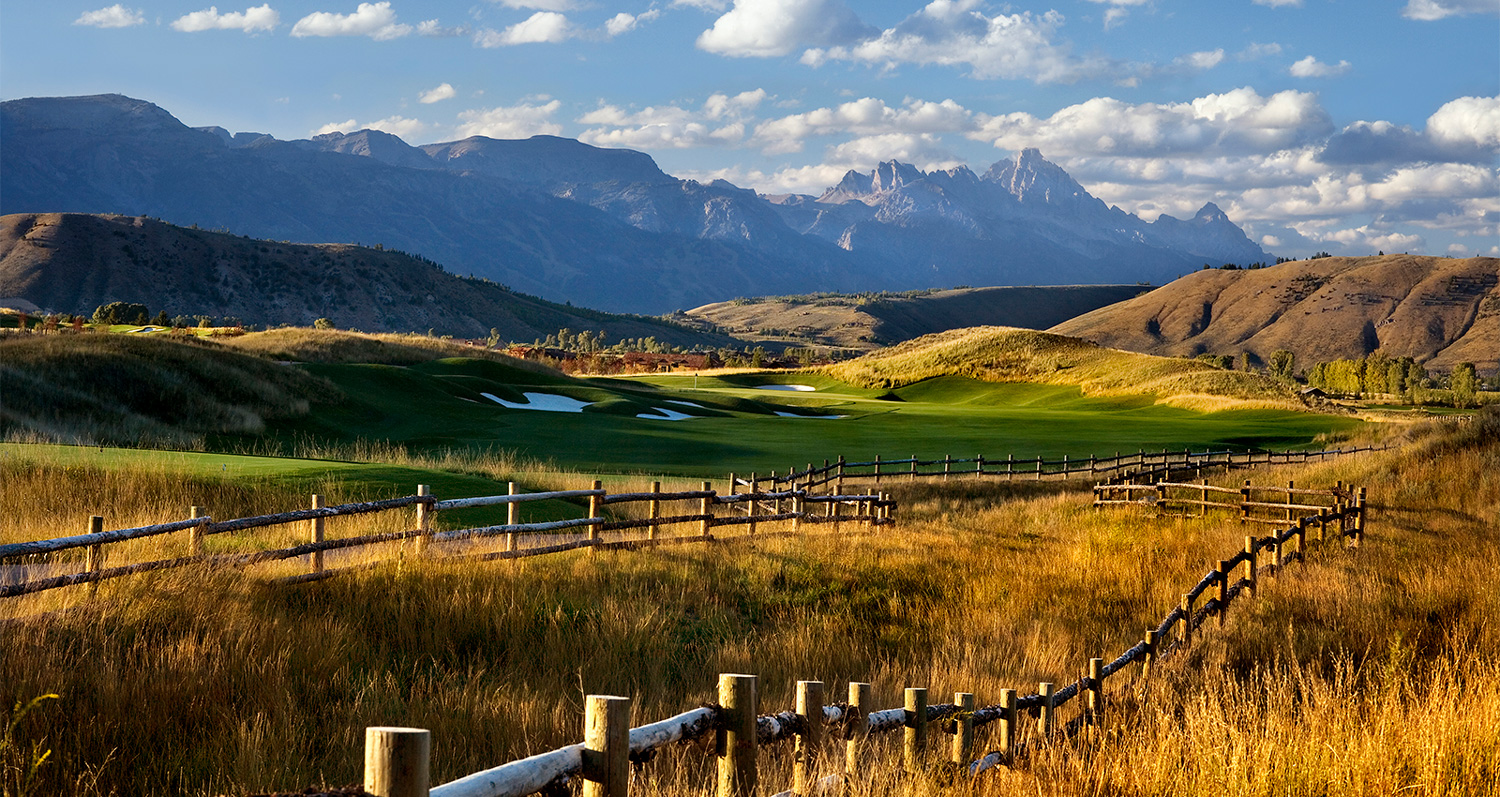 The Course
The 3 Creek Ranch is private club located whose genesis is the result of a developer's eye for grandfathered entitlements that permitted a 710-acre ranch property to be developed into a golf course only 1.5 miles from the incorporated limits of the Town of Jackson, the result of this undertaking is a private 18-hole championship Rees Jones-designed golf course that is only minutes from the amenities of downtown Jackson and has won awards that include Golf Digest's top course in Wyoming and Forbes ranking of 12 Best Private Golf communities.
Other Than Golf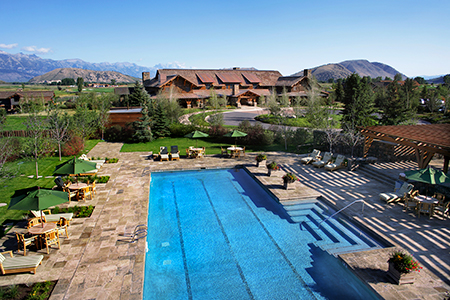 Recreational opportunities other than golf include:
Superbly appointed clubhouse with lockers, fitness center and therapy rooms
Three spring creeks traverse the property with members being able to sign up for "beats" to pursue trophy-sized (keep in mind – catch and release) Fine-Spotted Cutthroat Trout.
Groomed Nordic Trail System
Platform Tennis
Satellite Alpine Lodge at the Jackson Hole Mountain Resort
75' Pool, Heated Spa
Two "Hard True" Tennis Courts
Membership Types
Three Creek Ranch offers a full membership only. As of summer, 2021, there was reported to be approximately a one-year waiting list.
Real Estate
Ranch Estates – The ranch lots are located towards the western extremity of the property and adding to there seclusion and large size is the fact that many of these lots are traversed by one of the spring creeks. Beginning in as early as 2004, vacant land sales in this area topped $8M with improved sales and Teton County assessed value on some improved properties exceeding $17M. There is currently no listed inventory for the Ranch Estates, but I am happy to research additional inventory and off-market private party listings. Reach out to Andy Cornish for more information about the Ranch Estates
Estate Lots – These lots are typified by 2-3 acre sites that can support homes up to the county maximum 8,000 SF. Some of these lots exist at the northern extremity of the development and showcase extraordinary views of the Teton range. Homes, particularly those at the north end, have been noted to sell in the $9M-$10M range and have topped $13M as long as five years ago.
Cabin – "Cabin" is perhaps a quaint way to describe the homes at 3 Creek that are located on the .5 to 1-acre lots throughout the development. These homes are required to have architectural lines dictated by several differing unit plans designed by Carney, Logan, Burke architecture – with some owner modification being accepted, Typical cabins range in size from 4,500 – 4,900 SF. While more typically in the $4.5M to high $5M range, the spring of 2021 saw sales of these homes as high as $8M.
Summary
3 Creek Ranch is a private golf club with both seclusion and excellent proximity to the town of Jackson. In addition to golf, this club offers tennis, fitness facilities and coveted private spring creek fishing. Home prices in this development can be at the higher-end of the range of golf-oriented pricing, which is reflective the developments, amenities, views, and convenient location.
3 Creek Ranch Real Estate Listings
For more information about real estate at 3 Creek Ranch feel free to reach out to partner Andy Cornish to learn more. Even if there are no active listings in your desired area, Andy will work with you to research additional inventory and off-market private party listings or be able to keep you up to date as properties become available.