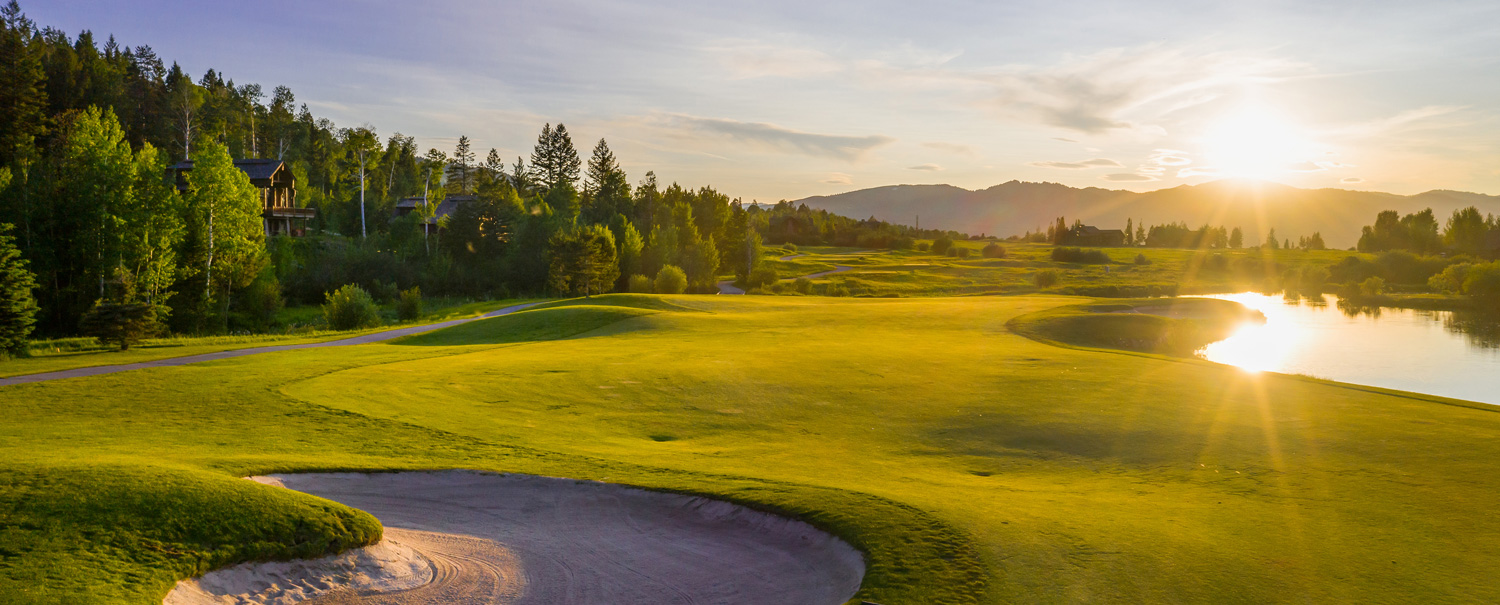 The Course
The Bronze Buffalo Sporting Club is a private club with guests at on-site hostelry venues also being able to play. The club is located on the Idaho side of Teton Pass, southwest of Victor, Idaho. Both an 18-hole course (7,373 yds) and a par-3, nine-hole course exist on the property, with the courses being the result of a collaborative design effort between Course Architect Gary Stephenson and US Open Champion Steve Jones and golf legend Byron Nelson. Note: real estate filings still bear the club's original name of "Teton Springs Golf and Casting Club."
Other Than Golf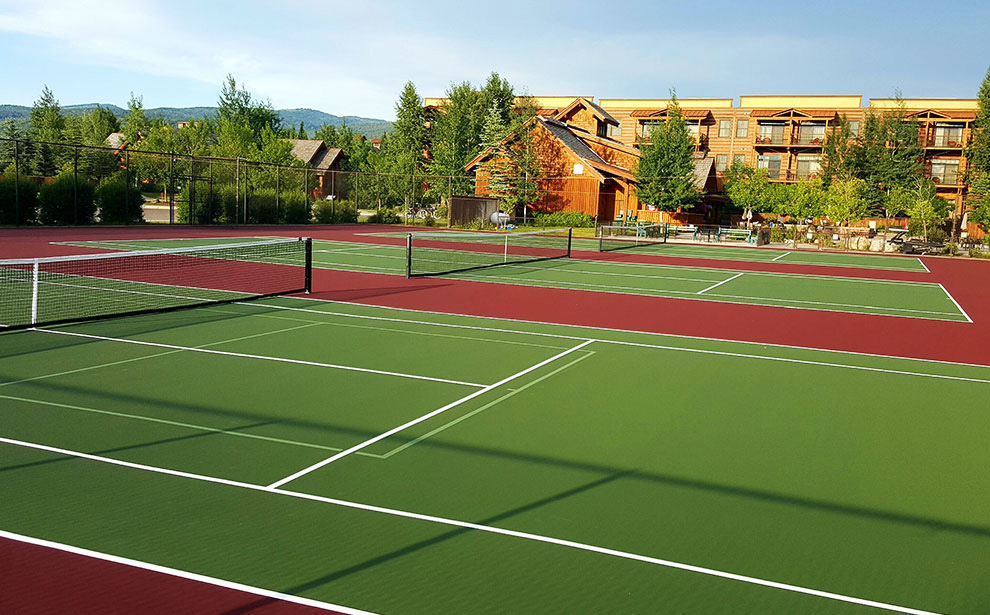 Recreational opportunities other than golf include:
Outdoor Pool and hot tubs
Four hard surface tennis courts (also used for basketball and Pickle Ball)
Tennis Bubble for winter play at Teton County, Idaho's most vibrant tennis community.
Fitness Room
Horseback riding and fishing lessons included with premier membership
Membership Types
Only a full membership is offered at the Bronze Buffalo Club with this membership including such extras as horse riding, winter recreation (snowmobiling) and fishing.
Real Estate
Prior to its rebranding as the The Bronze Buffalo Club, Teton Springs Golf and Casting Club was originally designed with three primary types of lodging opportunities: single-family homes on estate lots; cabin homes (Forest and Village); Lodge Condominiums and Mountain Meadows (single-family homes on smaller lots).
Estate Lots are the largest sites available for single-family residences in this development. A majority of estate lots are in the .5-acre size range, with some larger .75-acre lots existing along the eastern perimeter of the development. Developed homes on these lots range in size from 2,000-6,000 SF with sales being between $1M- $2M, but now noted to have approached $3M for the largest of these homes.
Cabin properties include Forest Cabins (log construction approximating 4,000 SF) and Lodge Homes (timber frame construction 2,000-3,000 SF typically). These homes appear to be on lots ranging from .06-.12 acres with recent pricing being noted in the $1M – $2M range.
The Mountain Meadows area of the Teton Springs has more density than the estate and cabin sections of the development, and provides some of the best values in Teton Springs with homes between 2,500 and 3,500 SF on .12-acre lots being noted to have transacted at less than $1M.
Condominium ownership is available at Teton Springs with both "Lodge" and Palisades Units. These units have been noted to range in price from $200,000 to above $500,000 and in size from 800 SF to over 1,000 SF. These units allow for short-term rentals to defray ownership costs, with some units limiting owner occupancy to 30 days during peak seasons.
Summary
The recent rebranding of the Teton Springs Golf and Casting Club to the Bronze Buffalo Sporting Club has combined one of the Teton Valley's premier locations with the benefits of a fully-amenitized club.
Real Estate Listings in Teton Springs – Home of the Bronze Buffalo Club
Click the link below to view the available publicly listed properties in Teton Springs and be sure to reach out to Andy Cornish if you are interested in getting more information about any of the listed properties or exploring similar properties not shown.